Top Business Leaders Hire for Competencies
JIM KENNEDY • APR 2014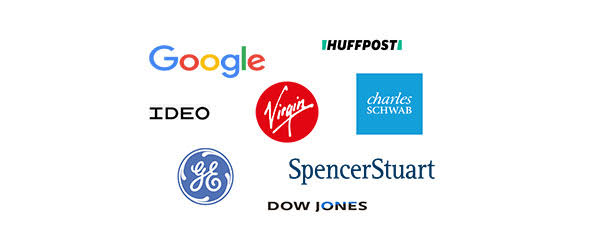 As we have noted before, Laszlo Bock, senior vice president of people operations for Google, believes that GPAs and test scores are "worthless criteria for hiring." Instead, Bock looks for learning ability, emergent leadership, humility and ownership—qualities we think trump a report card every time.

Bock isn't alone. A growing number of top business leaders are endorsing hiring practices similar to our Effective Interviewing!® techniques, which emphasize personal qualities over conventional accomplishments. Here are a few examples:

Walt Bettinger, President & CEO at Charles Schwab
Bettinger is interested in character and heart. He believes good leaders are people who others trust, believe in, and want to follow. They care about their employees and create a stable and hopeful environment. If he is conducting an interview over a meal, he watches how the candidate treats the wait staff. He says "Knowing something about how a person behaves and treats others they are likely to never see again can tell you a lot about whether they have what it takes to inspire others at work."

Richard Branson, founder of Branson industries
Branson says the most important quality is a personality that fits the company, followed by experience and expertise. "Personality is the key," he stresses. "It is not something that always comes out in interviews – people can be shy. But you have to trust your judgment."

Tim Brown, CEO of IDEO
Brown says intelligence and talent count at his creative, collaborative and human-centered company, but so do emotional intelligence, insatiable curiosity, optimism, empathy and the ability to play well with others.

Lex Fenwick, CEO of Dow Jones
"Resumes are puff pieces, written by an individual about an individual," says Fenwick. "All too often, managers get distracted by seeking out resumes that match the job they're looking to fill. The 'good on paper' candidate is rarely the right fit for the job, your company or your management style." Instead of hiring by the resume, Fenwick recommends hiring someone who brings a fresh perspective to the position and most important, "is ready to try the impossible things that no one else will."

James Citrin, Leader of CEO Practice at Spencer Stuart
Citrin underscores the importance of diagnosing the situation and then finding the candidate who best matches it. "The same person can be a raging success in one situation and an abject failure in another," he says.

Arianna Huffington, President and Editor-in-Chief, The Huffington Post Media Group
Huffington is known for talking to prospective candidates about common interests, but not the job itself. "The most important thing in an interview is how authentic a person is," she says. "The other thing is passion, that fire in the belly. If people have that, you can teach them about the rest of it. We have hired people who never had a job before and now they're running the company."

Jack Welch, former CEO of General Electric
Welch has a hiring check-list dubbed 'The Four E's and One P.' The first 'E' is energy. The ability to energize others comes next. Third is edge, the ability to make yes-or-no decisions. Last is execution, the ability to get things done. And then there's passion—for both work and life.

The common theme? All these company leaders stress the importance of behavioral qualities over credentials in a successful hiring process. This has been our belief for 32 years. That's why we offer clients a list of 48 behavioral qualities to help define what they are looking for as well as questioning techniques to gather evidence on competencies from each candidate. We provide a systematic and objective way to implement the hiring strategies of top business leaders across any organization.