Are Bad Interviews Costing You Good Hires?
LEIF EVEREST • OCT 2021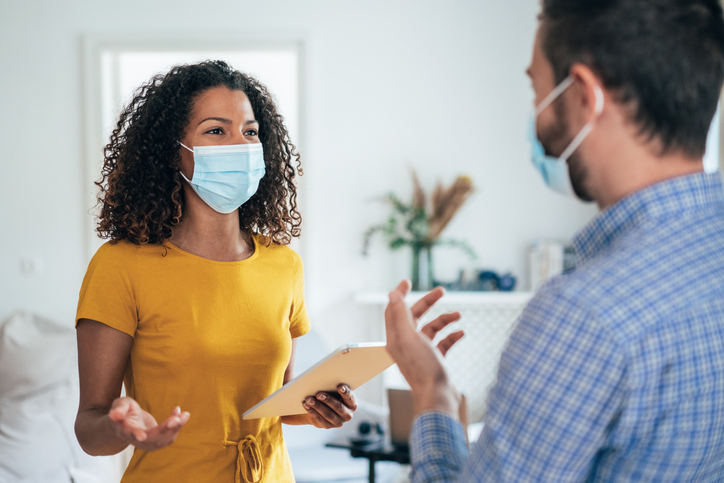 After the tumultuous events of the last year and a half, hiring top talent has become increasingly competitive. The Bureau of Labor Statistics reported open positions in the US hit an all-time high, with over 10 million jobs waiting to be filled.

Before the pandemic, the talent shortage was already challenging for many businesses. The pandemic has only exacerbated the problem, with no end in sight. One reason is employees who have been able to work from anywhere are now hesitant to return to the workplace. They may have fears about the continuing pandemic, or may simply have found a better work/life balance from home. Businesses are starting to see employees consider other employment opportunities, a career change, or even early retirement.

Given that competition for talent will remain high, to make successful new hires, organizations need to ensure that interviewers do more than just assess candidate qualifications. They also need to know how to assess candidate fit and potential, create a good candidate experience, and sell to candidates.

Assess candidate fit and potential to make the best hire
Untrained interviewers often only assess the obvious qualifications and resumé experience, and fill for an immediate need. This can create costly challenges if a new employee isn't successful. Employers have an opportunity to strategically invest in interviewer training to help interviewers hire the best talent, the first time.
Trained interviewers use techniques such as
competency-based behavioral interviewing
to make better hiring decisions that lead to a positive impact on a company. They are more skilled at objectively identifying the long-term hire based on fit in the organization and overall potential. These new employees will grow and develop to build on their personal career as they build value for the organization. When the right person is hired for the company, it's a long-term success story.
Candidate experience is key to successful hiring
Interviewer training gives you a competitive edge in the hiring process. A highly-trained interviewer puts the job seeker at ease, and creates an atmosphere of trust that allows the candidate to feel comfortable and more candid in revealing their strengths and weaknesses. Candidates who experience a comfortable interview process and build a connection with their interviewers are more likely to want to work at the company.
Employers also create unnecessary risk when a candidate has a negative experience with an interviewer. At a minimum you've lost out on that candidate, but a bad experience can go further,
as the HCI found
. Of the 60% of job seekers who had a negative candidate experience, 72% of those shared that experience online. Given the competitive landscape for talent, you can be assured candidates are researching employers online and over 50% of job seekers avoid companies with negative online reviews. You haven't just lost the initial candidate, you've lost others who read their negative online review.
The techniques taught in
Effective Interviewing!® training
encourage interviewers to create an interview environment that feels conversational for the candidate while assessing the candidate for key competencies. We also recommend that interviewers set the interview climate by taking time to build rapport. Throughout the interview they should listen reflectively, show genuine interest and take the time to review the next steps in the process.
Sell to a candidate's motivation to be effective
Interviewers play a primary role in selling the candidate on the position and company. To sell effectively, an interviewer must understand the candidate's motivation and decision-making process. The more you relate what the job offers to what motivates the candidate, the more convincing the selling becomes.
Many experienced interviewers believe they need to aggressively sell almost immediately, especially in competitive situations. But once they see the bigger picture, they realize that they really can't effectively sell to a candidate until they understand the candidate's motivation.
Below are questions to assess motivation from
Selling to Today's Candidates
, an optional module in the
Effective Interviewing!® training
.
What criteria will you use to determine which organization you will join?
Describe what would be an ideal work environment for you?
Imagine we hire you and it is six months from now, what are the criteria you will use to determine if you are satisfied with your choice?
How can we help you make your decision?
If you accept an offer from us and your current employer counter-offers, how do you think you would respond?
What have you heard about us that impresses/concerns you?
Overcome candidate concerns in the interview
Another important step in actively selling to a candidate is dealing with concerns. A great way to address concerns is with third-party sources and objective information using the "feel-felt-found" formula provided in
Selling to Today's Candidates
–
"I can see how you
feel
about . . ."
"Some recent hires
felt
the same way too . . ."
"But, they soon
found
that . . ."
For example, "I understand how you
feel
about joining a large company. Would you like to talk to Marie, who joined our firm last year? She
felt
the same way, but
found
our company size was not really a concern because one works in small teams, and our size gives her lots of resources to work with."
The importance of interviewer training
The interview is too often the least examined, but most important, step in hiring top talent. Interviewers must do more than check off boxes. They must assess long-term fit and potential, build a positive candidate experience, and sell the job and the company to every job seeker. If you're not confident your interview team is doing all these, it's time for
Effective Interviewing!® training
.