Since 1982, we have
helped hundreds of companies
gain a competitive edge in
their interviewing.
Our Team
We are located just north of San Francisco and Silicon Valley, and deliver behavioral interviewing training locally, across the country and around the world. Our network of associates is carefully selected and trained by our Principals. Our team is highly educated, many holding advanced degrees, and have hands-on recruiting and interviewing experience at Fortune 500 companies.
Principals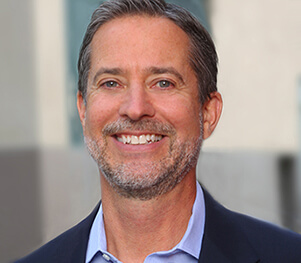 Leif Everest
President
Leif Everest is an experienced consultant, facilitator and instructional designer in competency-based behavioral interviewing techniques. For the past 25 years, he has worked with a wide range of industries, including high tech, engineering, legal, financial services, healthcare, and hospitality. With his combined background in delivering computer training, program design and web development, Leif managed the implementation of Effective Interviewing!® eLearning and HirePath® Online Interview Tools. Formerly, Leif was an Account Manager for TMP Worldwide, one of the world's largest recruitment advertising agencies. He earned a BA in Communications with honors from the University of California Santa Barbara, and holds a certificate as a Senior Professional in Human Resources (SPHR).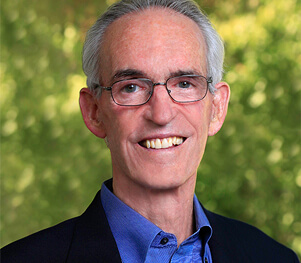 Jim Kennedy
Founder
Jim Kennedy has been a leading authority on selection interviewing, and spent many years training seasoned professionals to interview more effectively. He wrote Getting Behind the Resume: Interviewing Today's Candidates, and his ideas have appeared in the Wall Street Journal, Business Week, and other publications. Jim was the Director of Human Resources for J. Walter Thompson, a global advertising agency, and former Manager of Employment for General Foods Corporation (now Kraft Foods). Jim graduated Stanford University and the Harvard Business School Middle Management Program.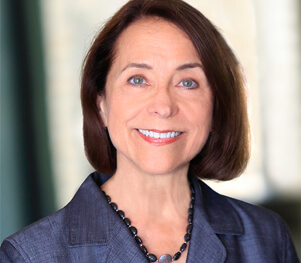 Anna Everest
Vice President
Anna Everest has been a consultant, instructional designer and skilled seminar trainer since 1987. She has many years of experience helping companies respond to today's hiring issues. She has co-authored several articles on interviewing culturally diverse candidates drawing on her own diverse, bilingual background. Her professional career started with small entrepreneurial companies then expanded to KPMG, one of the world's largest professional services organizations. She has undergraduate degrees in Business Administration from San Francisco State University and Psychology from University of Colorado, and a Master's degree in Human Resources and Organizational Behavior from Golden Gate University.
Associates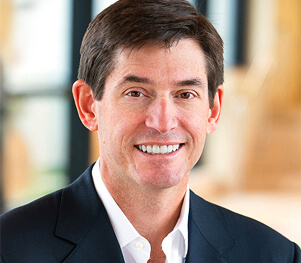 Matt Horan
Associate, Florida
Matt Horan has expertise as a speaker and seminar leader, specializing in selection interviewing skills, personal effectiveness, management development and leadership. In his work, he draws on over 25 years experience as a naval officer, practicing attorney and business leader. His corporate leadership experience includes positions as South Florida Division President for Centex Homes and as Global Head of Talent for Mind Gym. He was a member of a recruiting committee with several law firms, and responsible for recruiting and developing a worldwide network of freelance trainers for a performance development consultancy. He earned a BS in General Engineering from the United States Naval Academy in Annapolis, Maryland, and his JD with honors from the University of Florida College of Law.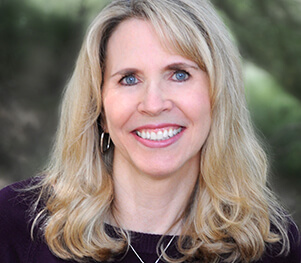 Diana LeClair
Associate, San Francisco
Diana LeClair is a seasoned trainer with over 20 years corporate experience in facilitating leadership and management skills training, including behavioral interviewing. As an HR professional, she has successfully interviewed and hired many new employees. Most recently, Diana created and facilitated training seminars, coached executives and implemented leadership and management programs as Leadership Program Manager at the Federal Reserve Bank. She also worked as Program Leader at Decker Communications, delivering training across a broad range of industries and organizations. Prior to that, Diana was the Talent and Development Manager for AT&T Information Services, where she designed and launched programs focused on building a culture of excellence. Diana holds a BA in Social Sciences from Cal Poly San Luis Obispo and an MBA from San Diego State.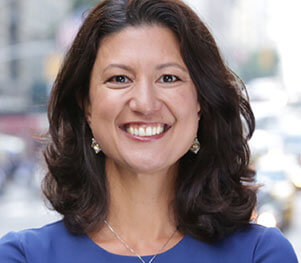 Nicole Weber
Associate, New York
Nicole Weber has over 20 years of experience specializing in talent assessment, leadership development, organizational change and executive coaching. She has delivered training globally across a wide range of industries, including banking, healthcare, transportation, and law, as well as to various business schools. Nicole began her career as a Global Markets Financial Analyst and later incorporated her business knowledge into HR Management. Her experience includes management of undergraduate recruiting at Goldman Sachs, delivering training programs at Merrill Lynch Investment Banking, as well as leadership roles as a Senior Recruiter at McKinsey and HR Business Partner at Bloomberg. Nicole earned a BA in Political Science from Trinity College, an MBA from Cornell Business School and holds a Masters in Education and Psychology from Columbia University.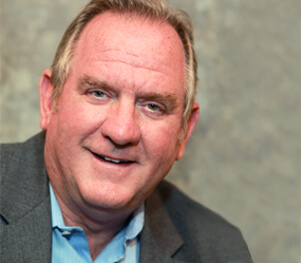 Tom Blaisse
Associate, Pennsylvania
Tom Blaisse has over 20 years experience as a speaker, seminar leader and executive coach, specializing in communication strategies, interviewing skills and leadership. For ten years he served as a Senior Consultant for Franklin Covey, and prior to that was the Director of Training for Hershey Entertainment and Resort. Tom has worked in a variety of industries including banking, finance, healthcare, manufacturing, hospitality, technology, pharmaceuticals and government. He earned his undergraduate degree in Communications from De Sales University in Allentown, Pennsylvania. He holds a Master's degree in Counseling Psychology from Rider University in Trenton, New Jersey.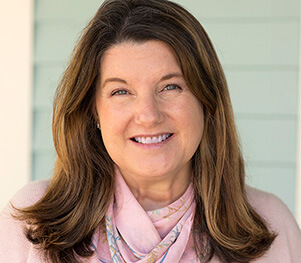 Marianne Smith
Associate, Texas
Marianne Smith has over 25 years of experience improving organizational effectiveness through behavioral interviewing training, coaching, competency assessment, leadership development, and performance management. Early in her career at a technology start-up, she moved from a technical role into operational and corporate leadership roles. She then operated a successful training design and delivery consultancy serving clients in technology, banking, retail, manufacturing, healthcare, and petroleum industries. As Director of Learning and Development for Paradigm Geophysical, Marianne led a global initiative to train managers around the world to utilize behavioral interviewing in making strategic hiring decisions. Marianne earned a BS degree from the University of Texas at Austin and holds certificates in GPHR and SHRM-SCP.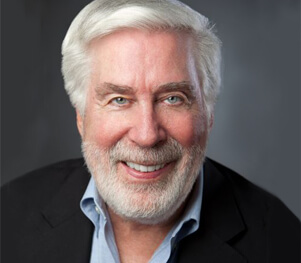 John Ford
Associate, New York
John Ford has over 30 years experience in behavioral interviewing, management development, and organizational communication. His experience with major corporations includes positions in management education with the American Stock Exchange, Merrill Lynch, and CBS, where he established the CBS School of Management in New York. He was the vice president of human resources at Time Warner's Home Box Office. John's extensive background in human resources, recruiting and interviewing has taken him all over the world with assignments for leading Fortune 500 companies, working with both entry and executive levels. John earned his BA in Communications from the University of Maryland, and has completed graduate work at several institutions, including Harvard Business School.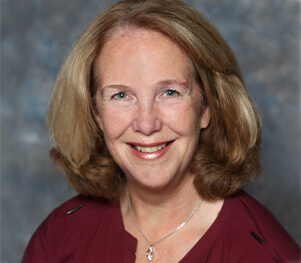 Kate Youll
Associate, London (UK)
Kate Youll has considerable experience in human resources and management development in a wide variety of industries, spanning over 20 years. She has worked with senior executives and management teams to implement organizational change, define HR strategies and deliver programs linked to HR business goals. She has delivered leadership training to, and in collaboration with the British Army. Her current clients include JP Morgan Chase, AT&T, Aspect Communications, Computer Associates and Foster Wheeler Energy. Kate graduated in Business Studies from London University, has post-graduate qualification in Management, and is a member of the Chartered Institute of Personnel and Development.
Ready To Discuss Interviewer Training?
CLIENT SUCCESS STORIES

"This program has helped give me guidance and practical tools on how to better prepare, conduct, and debrief an interview."
Registered Nurse, Kaiser Permanente

"I had always thought that interviewing was an unlearnable skill. I was wrong. This was extremely useful."
Managing Director, Bank of America
Client Login
When you login to HirePath® Interview Tools or Effective Interviewing!® Online Learning, you accept the Terms and Conditions Policy, and acknowledge that this user account is for your individual access only.
Request Password
An email has been sent to you with instructions on how to reset your password.
Effective
Interviewing!®
Elearning
and Hirepath®
Interview Tools
Thank you for completing the form.
Click below to make your selection.
Interview Edge, Inc. Terms & Conditions Policy
Copyright
The entire content of this website, including but not limited to text, graphics, logos, images, and multimedia, is the exclusive property of Interview Edge, Inc. and is protected by U.S. and international Copyright laws. You may print portions of this content solely in connection with your use of the services provided on this website as an information resource. Unauthorized duplication or redistribution of this content may violate Copyright, trademark and other laws.
Disclaimer
We provide the website on an "as is" and "as available" basis and without warranty or condition of any kind, express or implied. Each user agrees that use of the website is at the user's sole risk. We reserve all right to limit, restrict or terminate access to the website for no reason or any reason whatsoever, including, without limitation, if we believe that user conduct violates applicable law or is harmful to the interests of Interview Edge, Inc. or our clients.
Interview Edge, Inc. PRIVACY POLICY
Interview Edge, Inc. is committed to protecting the personal information of all visitors to this Website. This Privacy Policy covers how we collect, use, disclose, transfer, and store your personal information.
Use of personal Information
We only collect and use personal information as needed to provide Interview Edge, Inc.'s legitimate interests to conduct business in connection with our training products and services. Our Privacy Policy is intended to describe the information you provide, how we use and share that information, and your rights. Your use of our Website services constitutes your consent to the current version of the Privacy Policy.
Information you provide us
We receive personal information from Website users who submit information directly, such as when they request our training services or register for our online learning. This information typically includes name, company, phone and email address. We may also collect mailing address and phone number for contracts and billing.
How we use the information
We are committed to personal data minimization and limiting use to those processing activities for which consent was given. We use the personal information you provide as necessary to deliver our products or services, or as required for legal compliance or other lawful purposes. We use your personal information to register you for our online user accounts and to directly communicate with you via email or phone. We take reasonable steps to ensure that personal data is accurate, complete, current, and reliable for its intended use.
Information we share
We do not sell, trade, or otherwise transfer to outside parties your personal information. We may share information we collect from Website users with our service providers who help us perform services, such as administering our Website. We permit our service providers to use personal information as needed to deliver services or comply with applicable laws and regulations. We enter into contract with third-parties to keep information confidential prior to sharing personal data. In limited cases, we may share information with other parties if appropriate to respond to your specific request or inquiry. We may share personal information if we have a good faith belief that doing so is necessary to comply with applicable laws, respond to a legitimate request from law enforcement or other government body, to protect our interests or the health and safety of others, or to enforce our terms of use for this Website.
Security
We take reasonable and appropriate measures to protect personal information from loss, misuse and unauthorized access, disclosure, alteration and destruction, considering the risks involved and the nature of the personal information.
Your choices, access and rights
You may have the right to request access to, a copy of, rectification, restriction in the use of, or erasure of your information in accordance with all applicable laws. The erasure of your information shall be subject to applicable state and federal laws. You may visit and browse our Website without providing any personal information, and you can choose not to provide us with the personal information we request. However, choosing not to provide us with certain information that we request may prevent you from accessing or using certain portions of our Website. Upon request, Interview Edge, Inc. will provide individuals with reasonable access to their personal data, and in doing so allowing individuals the opportunity to correct, amend or delete personal data where it is inaccurate, or has been processed without your consent. A request may be denied under certain circumstances, such as where the burden or expense of providing access would be disproportionate to the risks to the privacy of the individual in the case in question, or where the rights of persons other than the individual would be violated.
Our contact information
If you have any questions or concerns about our privacy practices described above, you may reach us at:
Email: support@interviewedge.com
Phone: +1 415.459.4800