"Learned more in one day than in seven years of interviewing!"
– Senior Vice President, Charles Schwab
Client Success Stories
We are proud of the positive feedback we continually receive from our clients. Every seminar is reviewed and evaluated by our team to maintain our commitment to quality.

"I learned how to evaluate competencies, listen better, respond with opportunistic questions, and assess candidates more objectively."
– Engineering Manager, Google

"The focus on competencies and structure of questions to evaluate those competencies will be extremely valuable for my future interviews."
– Director of Strategic Change, McDonald's Corporation

"I will now follow a more structured process to ask more pointed questions in an easy and conversational manner"
– Underwriting Manager, Fiat Industrial

"Effective Interviewing!® is very popular here, and even the most experienced behavioral interviewers have gained valuable insights and improved their approach."
– Lead Manager, Management Coaching & Development, PayPal

"This framework will provide consistency for our interviewers and will help with prioritizing what we are looking for in candidates."
– Director, Revenue Management, Align Technology

"This course offers a concise amount of valuable information in a short period of time. Every company should take it."
– Vice President, J.P. Morgan

"As a result of this program, I expect to be more effective interviewer by at least a factor of ten."
– Partner, Ropes & Gray

"The Interview Funnel™ model will help me be more focused on asking appropriate follow-up questions and have more confidence in probing for core competencies."
– Systems Administrator, Morgan Stanley

"Effective Interviewing!® gave me words/descriptors to use in expressing to my team why certain behaviors are preferable to substantive areas of law experience – thank you!"
– General Counsel, National Public Radio

"I now better understand how important a proper preparation of a requisition is and how to get more out of an interview. I loved the humor and real live examples and found the role plays very helpful to see the theory put into practice."
– Mobile Product Manager, eBay

"Sometimes Human Resources personnel believe that we have all the experience and knowledge for interviews, but there is always something to learn or something to change."
– Chief HR Officer of Technology, CEMEX

"This course could be the most important one in your success as a teambuilder."
– Distribution Engineering Manager, Apple Computer

"This was the best delivered and organized course I have attended at Autodesk in the last four years. The trainer has a very positive, effective, and interactive way of speaking."
– Web Analytics Manager, Autodesk

"A very clear and useful approach that makes the information gathered in an interview both systematic and analyzable."
– Project Leader, Lawrence Livermore National Laboratory

"Learned more in one day than in seven years of interviewing!"
– Senior Vice President, Charles Schwab

"This is much more effective than the STAR method that I have used in the past."
– Sales Manager, ClearSlide

"Probably the most useful training I have taken as a manager."
– Medical Officer, Centers for Disease Control and Prevention

"I really enjoyed the real life examples, and the well-developed polished training materials."
– Director of Information Systems, Textron

"Effective Interviewing!® is useful for every type of interviewer, from the beginner to the most seasoned."
– Technical Recruiter, Microsoft

"Effective Interviewing!® provides excellent techniques for search consultants to plan ahead, and formulate better and smarter questions."
– Managing Director, Boyden Global Executive Search

"The Interview Funnel™ model is something I see myself applying immediately to future interviews – it is scalable for candidates of any experience or any position."
– Quality Engineer, The MathWorks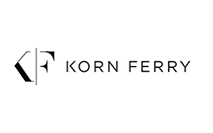 "An innovative approach focusing on competencies rather than the traditional specific technical requirements."
– Business Systems Director, Korn/Ferry International

"I had always thought that interviewing was an unlearnable skill. I was wrong. This was extremely useful."
– Managing Director, Bank of America

"The Effective Interviewing!® webinar was well run and very informative."
– Sr. Technical Recruiter, Rocket Lawyer

"This program has helped give me guidance and practical tools on how to better prepare, conduct, and debrief an interview."
– Registered Nurse, Kaiser Permanente

"The trainer was perfect and the Effective Interviewing!® webinar had very good content. I was able to improve my interview skills and learn something new I can use immediately."
– Hiring Manager, Thermo Fisher

"Excellent program. Corporate America does not prepare its managers for one of their most important jobs - hiring and attracting new talent."
– Project Manager, Kraft Heinz

"The program showed me how to create a job description profile, ask good questions, and take notes."
– Sales Manager, Hewlett-Packard

"Everyone who interviews candidates should take this course. It's an excellent investment for companies who hire outside people on an on-going basis - especially for management interviewing of higher level candidates where mistakes are costly."
– Marketing Manager, FMC