We provide competency-based behavioral interviewing training for interview teams including hiring managers, recruiters, and interviewers.
LEIF EVEREST • JULY 2023
Interviewing Candidates Who Prepare With ChatGPT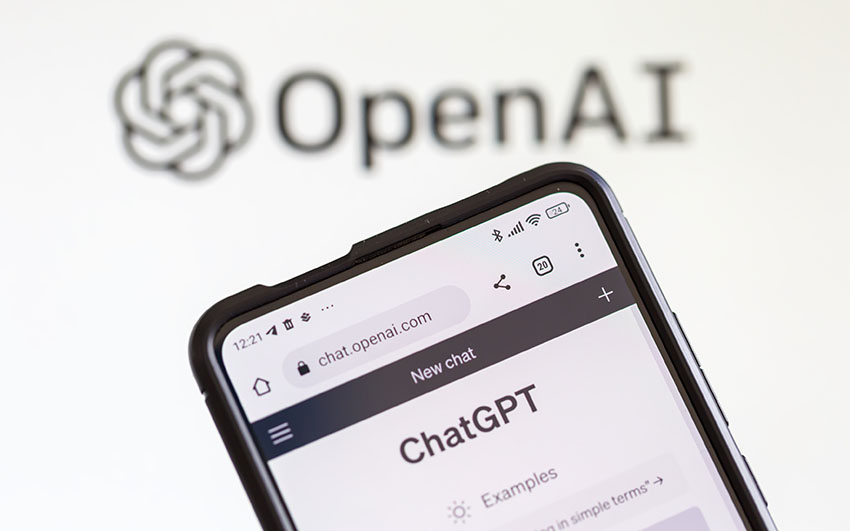 Many job applicants are including a new way to prepare for interviews — practice interviewing on ChatGPT. A recent TikTok showed how to put a job description into ChatGPT to get relevant interview questions. With the video getting more than 2 million views, the number of candidates turning to AI-based tools like ChatGPT will only increase.

ChatGPT generates interview questions that can be based on the industry, role, and level, as well as focus on behavioral-based interviewing. Savvy candidates can even ask ChatGPT to create questions that mimic the specific interview model the company uses. This includes well-known models like STAR (Situation-Task-Action-Result) or CAR (Challenge, Action, Result).

Making it even more realistic, ChatGPT will ask follow-up questions based on the candidate's responses. Throughout the practice interview, ChatGPT can also be prompted to provide real-time feedback to improve the quality of the answers.

A candidate can easily take it a step further by asking ChatGPT for the top responses to interview questions for the specific job and even feed their resume into the tool for more detailed answers. For example, we asked ChatGPT about being a teamplayer in a software sales job. The chatbot gave a surprisingly realistic example about collaborating with product development to meet the client's requirements. If we had fed in a resume to tailor the answer, the results would have been even more relevant.

Distinguishing between prepared candidates and qualified candidates
Does this level of preparation actually make it easier or harder for interviewers to find the most qualified candidates? The answer is both.
Candidates who take this extra step are likely to walk into the interview with more polished answers and confidence. Some candidates will use ChatGPT to make their existing answers more succinct and make a better impression in the interview. Previously they may have been overlooked, even though they were the best fit for the job.
Other candidates may simply rehearse ChatGPT's answers, making it challenging for interviewers to learn about the candidate and their strengths. As a result, the candidate who aces the interview by using ChatGPT answers may be different than the new employee who shows up for their first day of work.
Interviewers may need to adjust their strategy to help candidates show their true selves during the interview process so both the company and the candidate make the best decision.
Behavioral-based interviewing still works
Fortunately, we don't need a new approach to effectively evaluate candidates in the ChatGPT era. Using an improved version of behavioral-based interviewing such as
Effective Interviewing!®
still gives you the tools and strategies needed to encourage authentic responses and get past prepared answers.
In recent years, interviewers who use behavioral-based interviewing have had to improve their techniques to accurately evaluate more prepared candidates. By using easily accessible resources, such as college interviewing classes, online interview coaches, and tips and techniques from YouTube and TikTok,
candidates are more savvy than ever.
In response to this shift, interviewers wanting authentic interviews have moved away from traditional behavioral-based interview formats that can encourage generic answers. ChatGPT hasn't brought a brand-new challenge, it's just made a long-standing issue even more concerning.
Here are specific best practices to consider during the recruiting and interviewing process when using behavioral-based interviewing with ChatGPT-prepared candidates:
Avoid generic questions. By using common or generic interview questions, you are more likely to hear prepared answers that have been improved upon by ChatGPT. With questions unique to your company or the candidate's specific experience, you are more likely to hear an original, unrehearsed answer.


Ask effective follow-up questions. Even if you ask a common question, you can effectively drill past a prepared answer. After a candidate answers a question, ask a series of follow-up questions to get more details about their personality and their experience. These days, many interviewers are finding that follow-up questions are even more important than the initial question — and often where you get the information needed to better determine whether a candidate would succeed in the position.


Leave competencies out of job listings. When you include specific competencies in a job posting, savvy candidates put them into ChatGPT to guess your interview questions — often, accurately. Competencies are innate abilities required for the job, such as collaborative and results-driven, and they often sneak into job postings unwittingly. Make it a point to leave these descriptions out of a job posting so competency-based questions and behavioral interviewing techniques will be more effective. Candidates cannot easily prepare for these questions ahead of time if they don't know the competencies you are looking for.


Don't rely on "give me an example" questions. When you start the interview by asking for an example of a competency, interviewees often can deduce the competency being assessed, such as hardworking or team player, and can tailor their answer to the competency. Additionally, most ChatGPT practice sessions include these types of example-based questions and candidates often show up with prepared stories to tell around specific competencies. When you vary from this predicted script, the candidates must provide answers in real time, which helps you better assess who they are.


Expand on well-known interview formats. If you are already using an interview format like STAR or CAR, make sure to not rely too heavily on these questions alone. Candidates often prepare answers around these questions, especially if they are requesting that ChatGPT use these formats. With a more robust interview approach using a series of follow-up questions, you can more thoroughly evaluate the candidate.
Turning to the Interview Funnel™ approach
Companies have found our
Interview Funnel™ approach to be helpful with prepared candidates
. With a structured yet conversational interview, the candidates talk about their accomplishments and strengths, as well as share specific examples. Interviewers then have the information to know if a candidate is likely to succeed.
Before the interview, the team creates a clear list of competencies required for the job that is only available to the interview team. During the interview, the interviewer looks for strong and repeated evidence of the competencies, and then measures the evidence against the required competencies. And because of the careful balance between a structured interview format that also appears conversational, the process encourages more authentic answers.
Leveling the Playing Field
A candidate who uses an AI-based tool like ChatGPT to prepare for an interview might appear to be a top candidate. However, they may or may not be the best fit for a job. Unfortunately, companies who still use traditional interview questions may favor the candidate who prepares with AI-based tools instead of identifying and hiring the candidate most likely to succeed.
Companies that understand the role these tools play in interview preparation can level the playing field between candidates who do and don't use the technology. By using a more comprehensive approach like our
Interview Funnel™ process
, you can make sure you are accurately assessing candidates based on their fit for your company.
Ready To Discuss Interviewer Training?
More Resources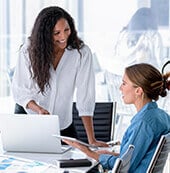 Here are some quick tips from our interview training seminar to help you conduct a successful interview. We recommend that you complete the first three steps before the interview.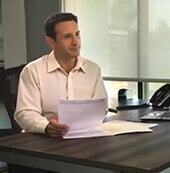 Most of us have experienced the interview from the candidate's perspective. But how often do we have an opportunity to evaluate the interviewer?
Client Login
When you login to HirePath® Interview Tools or Effective Interviewing!® Online Learning, you accept the Terms and Conditions Policy, and acknowledge that this user account is for your individual access only.
Request Password
An email has been sent to you with instructions on how to reset your password.
Effective
Interviewing!®
Elearning
and Hirepath®
Interview Tools
Thank you for completing the form.
Click below to make your selection.
Interview Edge, Inc. Terms & Conditions Policy
Copyright
The entire content of this website, including but not limited to text, graphics, logos, images, and multimedia, is the exclusive property of Interview Edge, Inc. and is protected by U.S. and international Copyright laws. You may print portions of this content solely in connection with your use of the services provided on this website as an information resource. Unauthorized duplication or redistribution of this content may violate Copyright, trademark and other laws.
Disclaimer
We provide the website on an "as is" and "as available" basis and without warranty or condition of any kind, express or implied. Each user agrees that use of the website is at the user's sole risk. We reserve all right to limit, restrict or terminate access to the website for no reason or any reason whatsoever, including, without limitation, if we believe that user conduct violates applicable law or is harmful to the interests of Interview Edge, Inc. or our clients.
Interview Edge, Inc. PRIVACY POLICY
Interview Edge, Inc. is committed to protecting the personal information of all visitors to this Website. This Privacy Policy covers how we collect, use, disclose, transfer, and store your personal information.
Use of personal Information
We only collect and use personal information as needed to provide Interview Edge, Inc.'s legitimate interests to conduct business in connection with our training products and services. Our Privacy Policy is intended to describe the information you provide, how we use and share that information, and your rights. Your use of our Website services constitutes your consent to the current version of the Privacy Policy.
Information you provide us
We receive personal information from Website users who submit information directly, such as when they request our training services or register for our online learning. This information typically includes name, company, phone and email address. We may also collect mailing address and phone number for contracts and billing.
How we use the information
We are committed to personal data minimization and limiting use to those processing activities for which consent was given. We use the personal information you provide as necessary to deliver our products or services, or as required for legal compliance or other lawful purposes. We use your personal information to register you for our online user accounts and to directly communicate with you via email or phone. We take reasonable steps to ensure that personal data is accurate, complete, current, and reliable for its intended use.
Information we share
We do not sell, trade, or otherwise transfer to outside parties your personal information. We may share information we collect from Website users with our service providers who help us perform services, such as administering our Website. We permit our service providers to use personal information as needed to deliver services or comply with applicable laws and regulations. We enter into contract with third-parties to keep information confidential prior to sharing personal data. In limited cases, we may share information with other parties if appropriate to respond to your specific request or inquiry. We may share personal information if we have a good faith belief that doing so is necessary to comply with applicable laws, respond to a legitimate request from law enforcement or other government body, to protect our interests or the health and safety of others, or to enforce our terms of use for this Website.
Security
We take reasonable and appropriate measures to protect personal information from loss, misuse and unauthorized access, disclosure, alteration and destruction, considering the risks involved and the nature of the personal information.
Your choices, access and rights
You may have the right to request access to, a copy of, rectification, restriction in the use of, or erasure of your information in accordance with all applicable laws. The erasure of your information shall be subject to applicable state and federal laws. You may visit and browse our Website without providing any personal information, and you can choose not to provide us with the personal information we request. However, choosing not to provide us with certain information that we request may prevent you from accessing or using certain portions of our Website. Upon request, Interview Edge, Inc. will provide individuals with reasonable access to their personal data, and in doing so allowing individuals the opportunity to correct, amend or delete personal data where it is inaccurate, or has been processed without your consent. A request may be denied under certain circumstances, such as where the burden or expense of providing access would be disproportionate to the risks to the privacy of the individual in the case in question, or where the rights of persons other than the individual would be violated.
Our contact information
If you have any questions or concerns about our privacy practices described above, you may reach us at:
Email: support@interviewedge.com
Phone: +1 415.459.4800